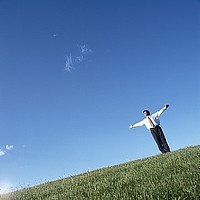 Bachelor of Arts In Pastoral Leadership (Minimum of 4 core courses)
Master of Arts in Pastoral Leadership (Minimum of 5 core courses)

You may move up to the Master's level for this program if you already have a Bachelor's degree. A second Master's degree is now available. Speak to an advisor at 1 812 858 3920.
No Travel Seminars - You may utilize up to five No Travel Seminars
for the Bachelor's degree and up to four No Travel Seminars for the Master's degree. One seminar replaces one textbook. Seminars are optional and never required.
PL 500 New Testament Studies; Text: Encountering the New Testament by Walter E. Elwell
PL 520 Philosophy; Text: The Purpose Driven Life by Rick Warren
PL 530 Counseling; Text: Christian Counseling: A Comprehsive Guide by Gary R. Collins
PL 550 Old Testament Studies;
Text: Encountering the Old Testament by Bill T. Arnold
PL 580 Ethics; T
ext: There's No Such Thing as "Business" Ethics; There's Only One Rule for Making Decisions by John Maxwell
PL 590 Review of the Epistles;
Text: Paul and His Letters by John B. Polhill
PL 700 Christian Philosophy;
Text: Philosophical Foundations for a Christian Worldview by J.P. Moreland and William L. Craig
(Only one Philosophy course is required. Choose one of the two textbooks.)
PL 600 Evangelism;
Text: Five Steps to Sharing Your Faith by Bill Bright
(Study Guide; not User's Guide)
PL 620 Preaching;
Text: Power in the Pulpit: How To Prepare and Deliver Expository Sermons, by Jerry Vines
PL 630 Church Growth 101;
Text: Church Growth 101 A Church Growth Guidebook For
Ministers And Laity by Dr. Glenn W. Mollette
PL 640 Bivocational Ministry Studies;Text: Serving As A Bivocational Pastor, Dr. Jim Highland
PL 650 - Pastoral Studies;Text: The Ambitious Pastor, Dr. Art Christmas
PL 660 Church Growth and Development; Text:
The Kingdom-Focused Church: A Compelling Image of an Achievable Future for Your Church
by Gene Mims
(

Hardcover

- May 2003)
Guidelines for degree completion: Order the above textbooks through Amazon.com or the bookstore of your choice. Read each book and write a 10 - 20 page summary paper on the book. Eight textbooks are required for this Bachelor or Master's degree. This program is 40 hours. Email the summary to us at
schoolassignment@aol.com
Submit coursework via email.
Use
Schoolassignment@aol.com
for submission of email coursework. This email address should also be used for submission of Doctor of Ministry projects and Ph.D. Dissertations.
NTS expects a good ten to twenty page summary paper of each textbook for all degree programs. Typed, double-spaced, Font type
should be 10 - 12. Microsoft Word is preferred when emailing an attachment. If Microsoft Word is unavailable, assignments may be copied and pasted into the body of your email. Please review your paper for spelling and grammar errors before submitting.
- Summarize what the book said.
- Tell us what you learned.
- If the text is helpful to you in your life, work and ministry, please tell us about this too.
Seminar papers require 4 - 5 pages, font size 10 - 12.
- Summarize what the seminar professor said.
- Tell us what you learned.
- If the seminar is helpful to you in your life, work and ministry, please tell us about this too.
Tuition Cost - The Current Tuition For This Program Is $2,195 for the Bachelor of Arts in Pastoral Leadership.
The Master's of Arts in Pastoral Leadership is $2,295.00 The tuition tab for payment is on the left side of this webpage. Or, You May Call Us At 1.812.858.3920 If We May Further Assist You. Advisors are here to help you!