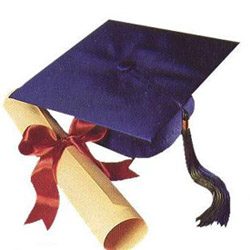 June 2014 Graduation Will Be Held at the Airport Holiday Inn in Evansville, Indiana!
June 6 - 7
This Online Form is not updated.
You may call the Airport Holiday Inn Convention Center
but the link on this form does not work yet.
Rooms Will Sell Out! Make Your Reservation As Soon As Possible.
HOTELS: Airport Holiday Inn , 7101 Highway 41 North, Evansville, Indiana 47725
Call 800-315-2621 or 812-867-7999 today to make your reservations. Ask for the Newburgh Theological Seminary group rate. Or, visit this web site HOLIDAY INN LINK to make your reservation. Input the dates; Click on Special Rates & Awards; Enter NEW in the group code box if a code is requested
GRADUATION - June 6 - 7, 2014 Newburgh Seminary, Evansville, Indiana
Awards/Banquet - Friday Evening, June 6
Celebration Worship - Friday Evening, June 6
Graduation and Commencement - Saturday Morning, June 7
Make your reservation early for the best rate. Hotel reservation must be made directly with Holiday Inn. Scroll down for their direct number. Seminary has special graduation rate. Tell them you are attending Newburgh Seminary graduation when booking your reservation. Buy your plane ticket. Make this a part of your summer family vacation. This will truly be a highlight event!
Alumni - Come Home For The Celebration!
GRADUATION VERIFICATION FORM - MUST BE RECEIVED BY March 2, 2013. THIS FORM NOTIFIES NTS OF YOUR INTENTION TO COMPLETE YOUR DEGREE REQUIREMENTS. This form is found to the left of the website Click the tab, fill out the form and then submit to us.
GRADUATION FEE - MUST BE RECEIVED BY March 2, 2013. This fee will vary depending on whether we mail your degree to you or if you are attending the graduation. If you have already received your diploma and would like to participate in this summer's graduation exercises, you cost is $100 less the published fee.
ALL TUITION - MUST BE PAID IN FULL BY April 2, 2013!
ALL COURSES - MUST BE COMPLETED and SUBMITTED BY April 2, 2013.
DISSERTATIONS AND DOCTOR OF MINISTRY PROJECTS - MUST BE RECEIVED BY April 2, 2013.
BANQUET RESERVATIONS - Must be made by May 15. All Friends and Family are welcome - however, reservations must be made for each person attending the banquet.
SUBMIT ALL DISSERTATIONS, D.MIN. PROJECTS AND COURSE SUMMARIES VIA EMAIL TO SCHOOLASSIGNMENT@AOL.COM THIS IS THE PREFERRED AND FASTEST METHOD
OR
MAIL THEM TO NEWBURGH THEOLOGICAL SEMINARY, P.O. BOX 1238, NEWBURGH, INDIANA 47629. (You are required to send a self-addressed, stamped envelope with all submissions.)
IF POSSIBLE PLEASE SEND YOUR WORK VIA EMAIL.
If you do not attend the June 1 - 2 graduation ceremony, your degree will be mailed by the end of June, if all courses are completed and tuition paid by the deadlines.